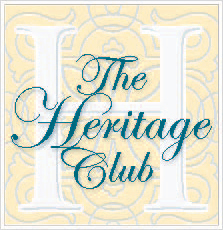 More than 100 years ago, Hannah Atherton Baldwin met with a group of Christian leaders in Southern California, bringing with her a gift of $40,000, (the equivalent to a $1 million gift today!) a vision for creating a community for retired Christian workers, and a plan of how to put it all into effect.
Atherton has been built on a rich heritage of giving. The purpose of the Heritage Club is to recognize those individuals and families who have remembered Atherton in their estate plans through a documented planned gift. It is the commitment rather than the amount that is the basic factor in qualifying as a Heritage Club Member.
Gifts to the Heritage Club are acts of hope for the future of Atherton. Through God's grace and your generosity, Atherton will be well equipped to serve our community for generations to come.
The Bible speaks of stewardship and urges us to see our lives as tools to be used in the service of Jesus Christ. Atherton's expanding ministry is made possible by the many friends who have stood with us and continue to support our ministry through planned or estate gifts long after their passing.
The Benefits of Membership
Consider the spiritual rewards of giving. We give out of our treasure today to bless others in the future.
Every year, members of the Heritage Club are honored at our annual members dinner and recognized in the Heritage Club Honor Roll which is published in the Annual Report. In addition, special invitations are sent to members for seminars and special events on planned giving, financial and estate planning.
Becoming a Member
You may become a Heritage Club member by notifying us that you have named Atherton as a beneficiary in your will or estate plan. Please contact our development office at 626-863-1704 for more information or fill out and return the information form attached and someone from our office will contact you.
Different ways to support Atherton include:
Bequest through a will insures that assets remain available while making possible a charitable gift. Creates estate and inheritance tax savings.
IRA Charitable Rollover - Each IRA owner over age 70½ may make a transfer of up to $100,000 per year to a qualified charity. IRA charitable rollovers are tax-free and not included in adjusted gross income.
Beneficiary designation in a retirement plan allows for you to make a larger gift after your passing. This type of gift eliminates income and estate taxes paid by your heirs on the retirement asset.
Charitable gift annuity provides you with income for life. Upon your passing Atherton receives the charitable gift. This type of gift reduces certain taxes and guarantees you income for life.
Charitable Remainder Trust funded with cash or real property. Makes payments to the heirs for specified term of years then distributes asset to charity.
Gift of Life Insurance can be used to make a sizeable gift. You can purchase a new policy and make Atherton the beneficiary of the policy or you can make Atherton the beneficiary of an existing policy you no longer need.
Become a Part of Atherton's Rich Heritage
Whether you're already a Heritage Club member considering new ways to support Atherton or just beginning to explore giving options, we invite you to find out how you can make a difference in the lives of so many people that have spent their lives giving to others.
For more information and/or to be contacted by our development staff please complete and return this form.
Return to:
Kimberly Flowers
Chief Development Officer
214 South Atlantic Boulevard
Alhambra, CA. 91801
Phone (626) 863-1704
ksflowers@abh.org
www.abh.org